The Mutual Insurance Partners have been providing insurance coverage and related services since 1960. We are an independent agency representing multiple carriers with the ability to insure specific risks and ever changing needs. Give us the opportunity to earn your business and find out how much you could be saving each month!
Fast & Efficient Coverage Placement
We get the job done!!!
Ever call for an insurance quote and the agent takes forever to get back to you with a number? You won't find that here...
At MIP, our agents work hard and often times around the clock to ensure that you get coverage placed quickly to avoid delays in Real Estate Closings, Vehicle Purchases, or when coverage requests are needed in order to bid a job.
Exceptional Customer Service
Our staff is awesome!!!
We pride ourselves on being there when our customers need us. We're available through all forms of communication and will promptly get back to you as quickly as possible in any situation. We also utilize service centers with our carriers and their contact information can be found under the Customer Service tab above.
Rate Management Services
We keep an eye on your insurance premiums!!!
We have exclusive software that manages your renewal rates and we look for re-marketing opportunities at each renewal in order to pass along premium savings to our customers. Educating our clients on coverage is important but spending an equal amount of time on cost savings and putting more money back in YOUR pocket each month is what makes it all worthwhile.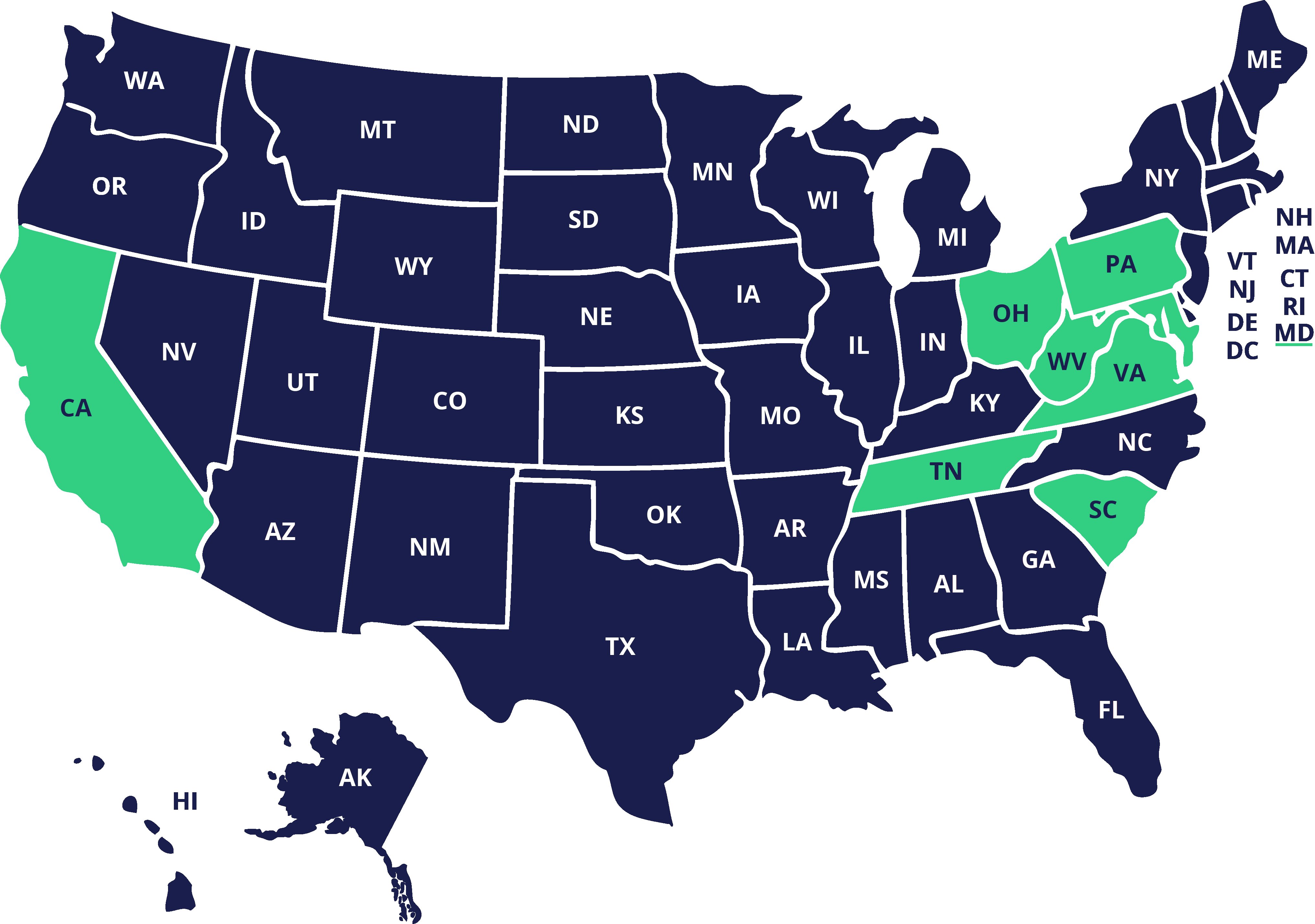 Serving clients throughout Ohio, West Virginia, Pennsylvania, Maryland, Virginia, California, and Tennessee.