Our Team
Meet Our Team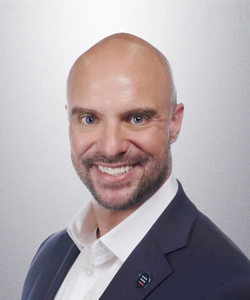 Justin Barlow
Agent
Email: justin@pacshoresinsurance.com
Direct: 740-632-3651
Justin, an Ohio native and 13 year San Diego resident, has over 15 years of insurance experience. Justin's expertise comes first as a healthcare claims specialist after obtaining his Master's Degree from Ohio State and later as a designer of artificial intelligence solutions for claim servicing. Most recently his role has expanded as an advisor to his wife's real estate clients. Justin was dissatisfied with the coverage he had obtained for his own home prompting him to obtain his license as an insurance agent to better protect his family from catastrophic loss.
Justin's unique background blends experience in insurance, technology, and property management, and he is constantly reinvesting his earnings into the latest communication and coverage identification platforms. This ensures that he never misses an opportunity to extinguish risk for his clients while keeping premiums low and allows him to respond to his clients in real-time.
In his free time, Justin enjoys surfing, traveling, and history. He is most likely to be found in front of a grill on the weekends delivering a new recipe to friends and neighbors, or regaling them with stories of his travels.
---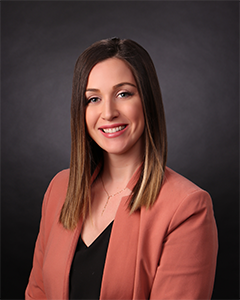 Brittni Scott
Agent
Email: brittni@gowithproinsurance.com
Direct: 740-278-3199 ext. 104
Brittni joined Mutual Insurance Partners in 2016 and enjoys helping clients find the right coverage for the right price. Her favorite part of being an agent is building relationships with her clients.
Brittni enjoys working with multiple insurance carriers to make sure that potential stressful situations – like buying a new home or vehicle – are smooth and easy on our clients. Explaining coverages during the home buying process has become a passion, and saving clients money on their insurance is a huge bonus as well!
Brittni was born and raised and currently resides in Weirton, WV with her husband and their two sons. In her free time, she enjoys the culinary arts, reading, the outdoors (especially fishing & hiking), and nice long Netflix binges with her family and their pets. She's quite the travel buff and loves to explore new destinations whenever possible.
---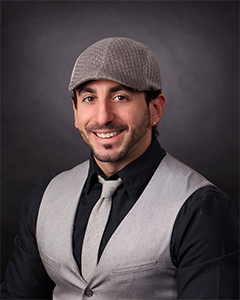 Vinnie Bologna
Agent
Email: vinsurance@gowithproinsurance.com
Direct: 800-559-9898 ext. 103
Mobile: 304-479-2928
Vinnie grew up in the great town of Follansbee, WV and currently resides with his wife and their two children in the strong Steel Town of Weirton, WV. After graduating as President of his class from Weirton Madonna in 2001, Vinnie pursued and "conquered" a degree in 2015 from West Liberty State College...or as he likes to refer to it as "Harvard on the Hill".
Vinnie joined The Mutual Insurance Partners in 2018 and created the VIN$URANCE brand offering concierge insurance to clients that prefer 24/7 access to their agent. VIN$URANCE is not only founded on the principles of saving money, but more importantly the assurance that clients are educated about the coverages they are purchasing and that all insurance needs are met.
Purchasing a policy through Vinnie and the VIN$URANCE brand is meant to be unlike that of any other competitor quote in that Vinnie's clients always feel confident, satisfied, and leave knowing that they not only have a new insurance agent...but a longtime friend.
---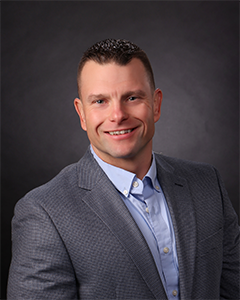 Ed Eskridge
Agent
Email: ed@gowithproinsurance.com
Direct: 800-559-9898 ext. 105
Ed began working alongside Matt at the former Felici Insurance location in Weirton, WV in 2015. Ed is also employed as a Full Time Firefighter with the City of Weirton. His unique background allows him to assess property risks ensuring they are void from exposures that might lead to catastrophic loss.
Ed was born and raised in Canton, OH and is a 2002 graduate of Canton McKinley High School. After graduating from Mount Union College in 2006, he and his wife Kate moved to Weirton, WV to be closer to family. Today they reside in Weirton, WV along with their two daughters Marley & Josie.
Ed's main objective is to help his clients save money in addition to securing quality coverage and peace of mind. As a firefighter, Ed is always prepared to respond to the call and as your insurance agent you can expect the same. When minutes count, Ed is seconds away from saving you money and becoming "Your Guy" for all of your insurance needs!
---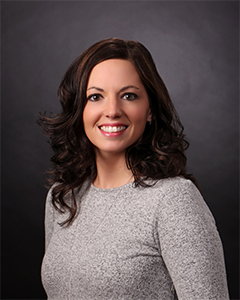 Johanna Klepack
Customer Service Manager
Email: jo@gowithproinsurance.com
Direct: 800-559-9898 ext. 107
Johanna grew up in Follansbee, WV and graduated from Brooke High School in 2003. She began her career in insurance with the former Felici Insurance in 2010. "Jo" has proven to be a staple at the office over the years and her ability to help customers navigate through claims, billing issues, and policy changes has shown that her patience and understanding when providing customer information is unparallelled.
Jo resides in Weirton, WV with her husband and their three sons. She is passionate about her family and is an avid "sports mom" and can be found at just about any ballfield spring, summer and fall watching her sons play sports!
Johanna has a tremendous personality and truly knows no stranger. When you talk to Jo about your insurance, you're talking to a friend.
---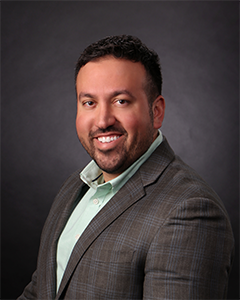 Matthew S. Provenzano
Agency Principal
Email: matt@gowithproinsurance.com
Direct: 800-559-9898 ext. 116
Matt grew up in Steubenville, OH and is a proud graduate of Catholic Central High School's class of 2002. He began working at Felici Insurance prior to graduating from West Virginia University in 2007 and purchased the agency in 2015 changing the name to The Mutual Insurance Partners. Under Matt's leadership, the agency has transformed into a truly digital platform with the ability to conduct insurance business throughout Ohio, West Virginia, and Pennsylvania.
Matt resides in Weirton, WV with his wife and their two children. He is an avid DIY'er and can be found working on just about anything around his home or the homes of his family and friends when he isn't in the office. He also enjoys fishing, playing the guitar, and spending time with his family.
Matt believes that in order to have a positive impact on your community, it's important to be a contributing member wherever your services can add value. It is in that spirit that he has previously served on Weirton City Council, coaches numerous youth sport teams, and continues to serve on the following boards throughout the Ohio Valley:
- City of Weirton Planning Commission (Board Member)
- Steubenville Catholic Schools Foundation (Board President)
At Mutual Insurance Partners, we pride ourselves on fast and efficient problem solving and policy issuance. Our customers satisfaction and retention is always at the center of every call we make and our attitude starts at the top. Matt is always available for any questions or concerns regarding agency relations and our insured's can take comfort knowing that he'll work hard to always find a resolution.
---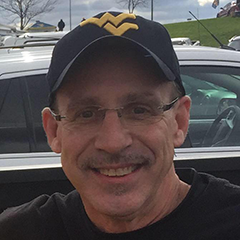 Dave Knight
Agent
Email: knightinsurance@frontier.com
Direct: 304-932-4538
---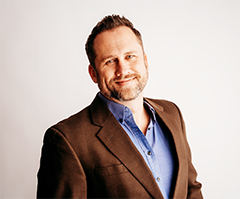 Gabe Massie
Agency Principal
Email: gabe@jlmassieinsurance.agency
Direct: 304-466-1281 ext. 112
---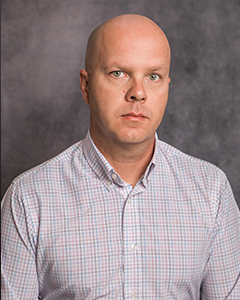 Chip Wright
Agent
Email: chip@jlmassieinsurance.agency
Direct: 304-645-7117 ext. 114
---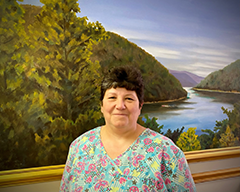 Rhonda Lilly
Customer Service Representative
Email: info@jlmassieinsurance.agency
Direct: 304-466-1281 ext. 113
---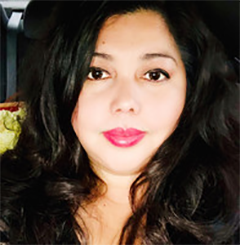 America Martinez
Agent
Email: america@pacshoresinsurance.com
Direct: 571-919-1777