Our Team
Meet Our Team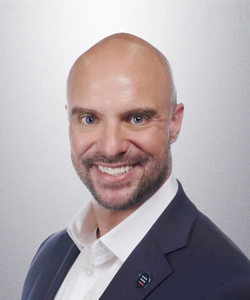 Justin Barlow
Agent
Email: justin@pacshoresinsurance.com
Direct: 740-632-3651
Justin, an Ohio native and 13 year San Diego resident, has over 15 years of insurance experience. Justin's expertise comes first as a healthcare claims specialist after obtaining his Master's Degree from The Ohio State University and later as a designer of artificial intelligence solutions for claim servicing. Most recently his role has expanded as an advisor to his wife's real estate clients. Justin was dissatisfied with the coverage he had obtained for his own home prompting him to obtain his license as an insurance agent to better protect his family from catastrophic loss and joining Pacific Shores Insurance Services in 2022.
Justin's unique background blends experience in insurance, technology, and property management, and he is constantly reinvesting his earnings into the latest communication and coverage identification platforms. This ensures that he never misses an opportunity to extinguish risk for his clients while keeping premiums low and allows him to respond to his clients in real-time.
In his free time, Justin enjoys surfing, traveling, and history. He is most likely to be found in front of a grill on the weekends delivering a new recipe to friends and neighbors, or regaling them with stories of his travels.
---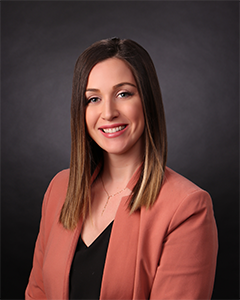 Brittni Ballantine
Agent
Email: brittni@gowithproinsurance.com
Direct: 800-559-9898 ext. 104
Fax: 304-578-5379
Brittni has been a member of Pro Insurance Group since 2016. Brittni enjoys helping clients find the appropriate amount of coverage for the right price. Her favorite aspect of working in the insurance industry is building long-standing relationships with her clients.
Brittni enjoys working with multiple insurance carriers to make sure that potential stressful situations – like buying a new home or vehicle – are not a burden for her clients. Explaining coverages during the home buying process has become a passion, and saving clients money on their insurance is an added bonus!
Brittni currently resides in Weirton, WV with her husband and their four sons. In her free time, she enjoys the culinary arts, reading, being outdoors (especially gardening & hiking), and volunteering and being active in her community. She's also quite the travel buff and loves to explore new destinations whenever possible.
---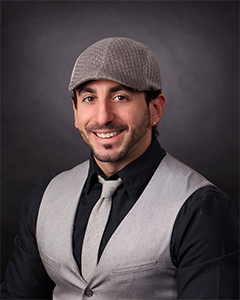 Vinnie Bologna
Agent
Email: vinsurance@gowithproinsurance.com
Direct: 800-559-9898 ext. 103
Mobile: 304-479-2928
Fax: 304-578-5375
Vinnie joined Pro Insurance Group as an agent in 2018 and created VIN$URANCE. The VIN$URANCE brand offers concierge insurance services to clients that prefer 24/7 access to their agent. VIN$URANCE is not only founded on the principles of saving money, but more importantly the assurance that clients are educated about the coverages purchased and that all of their insurance needs are met.
Vinnie is originally from Follansbee, WV and is a 2001 graduate of Weirton Madonna where he served as President of his class. He continued his education at West Liberty University graduating in 2005. Vinnie currently resides in Steubenville, OH with his wife and two children. He is an avid fan of the Las Vegas Raiders and attends as many games at Allegiant Stadium as his schedule permits.
Purchasing a policy through VIN$URANCE is designed to be unlike any other insurance experience. Vinnie's clients always feel confident and satisfied knowing that they have an insurance agent they can trust, and a lifelong friend.
---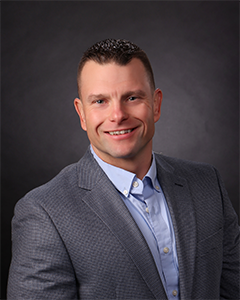 Ed Eskridge
Agent
Email: ed@gowithproinsurance.com
Direct: 800-559-9898 ext. 105
Fax: 304-578-5380
Eddy joined Pro Insurance Group as an agent in 2015. His objectives have been focused around relationship building, providing customer service, and field underwriting property risks. Eddy is also employed full time as a Fire Fighter for the City of Weirton. His unique background allows him to assess property structures and ensure they are protected from exposures that might lead to catastrophic loss.
Eddy is originally from Canton, OH and is a 2002 graduate of Canton McKinley High School and was proud to be a standout in baseball for The Bulldogs. Eddy furthered his baseball career as a catcher for the Purple Raiders at The University of Mount Union graduating in 2006. Eddy currently resides in Weirton, WV with his wife Kate and their two daughters.
Eddy's priority is to help his clients save money, in addition to securing quality coverage providing his clients with peace of mind. As a firefighter, Eddy is always prepared for the task at hand and as your insurance agent, you can expect the same. When minutes count, Eddy is seconds away from not only saving you money, but becoming your expert in servicing all of your insurance needs!
---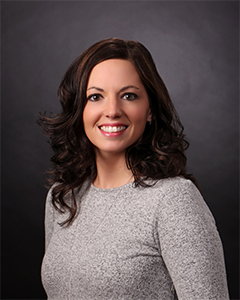 Johanna Klepack
Agent
Email: jo@gowithproinsurance.com
Direct: 800-559-9898 ext. 107
Fax: 304-578-5392
Johanna ("Jo") has been working in the insurance industry since 2010. She has had many roles over the years within the agency and her ability to help customers navigate through claims, billing issues, and policy coverages has proven to be unparalleled.
Jo attributes her patience and understanding while providing top notch customer service and support to her experience as a mother. Jo currently resides in Weirton, WV with her husband, their three sons, and Lucy & Mabel (Yellow Lab & Bulldog). She is passionate about her family and is an avid "sports mom". When she's not in the office, you will find her at the baseball field cheering on her boys or in the kitchen baking cookies.
Johanna has a tremendous personality and truly knows no stranger. When you talk to Jo about your insurance, you're talking to a friend.
---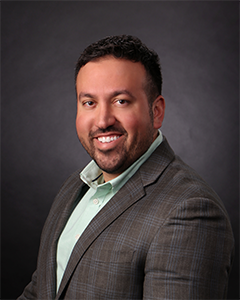 Matthew S. Provenzano
Agency Principal
Email: matt@gowithproinsurance.com
Direct: 800-559-9898 ext. 116
Fax: 304-527-2414
Matt grew up in Steubenville, OH and is a proud graduate of Catholic Central High School's class of 2002. He began working at Felici Insurance prior to graduating from West Virginia University in 2007 and purchased the agency in 2015 changing the name to The Pro Insurance Group. Under Matt's leadership, the agency has transformed into a truly digital platform with the ability to conduct insurance business throughout Ohio, West Virginia, Pennsylvania, Maryland, Virginia, and California.
Matt resides in Weirton, WV with his wife and their two children. He is an avid DIY'er and can be found working on just about anything around his home or the homes of his family and friends when he isn't in the office. He also enjoys fishing, playing the guitar, and spending time with his family.
Matt believes that in order to have a positive impact on your community, it's important to be a contributing member wherever your services can add value. It is in that spirit that he has previously served on Weirton City Council, coaches numerous youth sport teams, and continues to serve on the following boards throughout the Ohio Valley:
- City of Weirton Planning Commission (Board Member)
- Steubenville Catholic Schools Foundation (Board President)
Mutual Insurance Partners provide fast and efficient problem solving and policy issuance. Our client satisfaction and retention is always at the center of every call we make and our attitude starts at the top. Matt is always available for any questions or concerns regarding agency relations and our policy holders can take comfort knowing that our staff will work hard to find solutions for transfer of risk.
---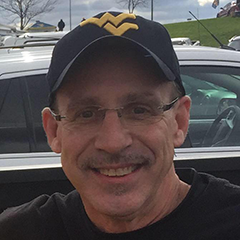 Dave Knight
Agent
Email: knightinsurance@frontier.com
Direct: 304-932-4538
---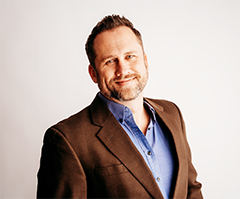 Gabe Massie
Agency Principal
Email: gabe@jlmassieinsurance.agency
Direct: 304-466-1281 ext. 112
Fax: 304-578-5393
Gabe began his insurance career in 2002 at the JL Massie Insurance Agency working alongside his family. The Massie Insurance Agency has been an integral part of downtown Hinton, WV and Summers County community since 1972. Gabe understood and valued the long-standing relationships that his family and the agency had created, and in 2004 he expanded their operations to the neighboring community of Lewisburg, WV.
Gabe is a proud native of Hinton, WV and a Summers County High School Alumni. He continued his education by obtaining a Bachelor of Arts degree in Business Administration from Bluefield State University, followed by a Masters of Business Administration from West Virginia University.
Gabe currently resides in Hinton, WV with his wife and their son. His hobbies revolve around traveling, especially to Montana and the Pacific Northwest. Gabe has farming in his blood and has found it very rewarding to work and preserve his family farm. Gabe also enjoys contributing his time and support to his wife at STARZ Performing Arts Academy serving the Two Virginias region however he is needed. Please visit the following link for more information about STARZ: www.dancewithstarz.com
---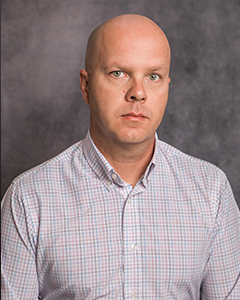 Chip Wright
Agent
Email: chip@jlmassieinsurance.agency
Direct: 304-645-7117 ext. 114
Fax: 304-578-5395
Prior to entering the insurance industry, Chip was a certified welder and enjoyed working as a tradesman. He accepted a position with American General Life and Accident in 2009 where he specialized in life insurance and family protection products. Realizing how rewarding his career path had become, Chip obtained his Property & Casualty license and started working with the JL Massie Insurance Agency in 2013. Chip has always focused on providing his existing and prospective clients with the best insurance protection at the most affordable price.
Chip is a native of Covington, VA and is a proud alumni of Alleghany High School. Chip and his wife reside in Lewisburg, WV and have two daughters. Chip is a lover of classic cars, an avid traveler, and outdoor enthusiast that enjoys spending time hiking and kayaking. Chip is also a lifelong fan of the Pittsburgh Steelers and attends as many games as possible.
Chip's extensive background and attention to detail allow him to tailor each customer's individual needs.
---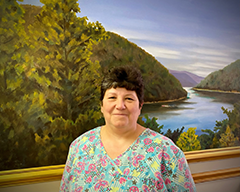 Rhonda Lilly
Customer Service Representative
Email: info@jlmassieinsurance.agency
Direct: 304-466-1281 ext. 113
Fax: 304-254-6247
Rhonda has been working at the JL Massie Insurance Agency since 2015. She has an extensive background expanding 25 years in the customer service industry. Rhonda is focused on helping fellow team members and putting clients first while maintaining the highest level of professionalism. Since joining the agency, she has become proficient in understanding and problem solving for clients at a moments notice.
Rhonda was born and raised in Ghent, WV and is an alumni of Shady Spring High School. She and her husband currently reside in Jumping Branch, WV. In her spare time, she enjoys traveling and is an avid motorcycle rider. Rhonda also loves spending time relaxing on the farm with her grandchildren and pets.
---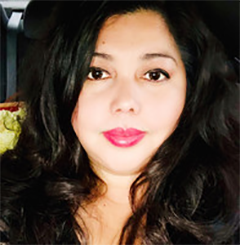 America Martinez
Agent
Email: america@pacshoresinsurance.com
Direct: 571-919-1777
Joining Pro Insurance Group as an agent in 2020, America provides our team with 19 years of experience within the Property & Casualty industry. She is a bilingual insurance specialist fluent in both English and Spanish, and provides access to insurance products in five states. America was influential in the founding of Pacific Shores Insurance Services and continues to be a tremendous resource to her clients.
America is originally from Los Angeles, CA but now splits time between Southern California and the Eastern Panhandle of West Virginia. In her free time, she enjoys traveling, barbecuing, spending time with her family, and watching movies.
Always working diligently to provide peace of mind and clarity to her new and existing clients, America specializes in assisting her customers as they navigate through their real estate closings by simplifying and explaining the coverages specific to their new home. Her focus remains to provide clients with prompt and detailed information regarding all of their insurance needs.